[Fangame] Team AURM - All Our Days
A downloadable game for Windows, macOS, Linux, and Android
Disclaimer
This is not endorsed by Rooster Teeth in any way. Views, opinions, thoughts are all our own. Rooster Teeth and RWBY are trade names or registered trademarks of Rooster Teeth Productions, LLC. © Rooster Teeth Productions, LLC.
Story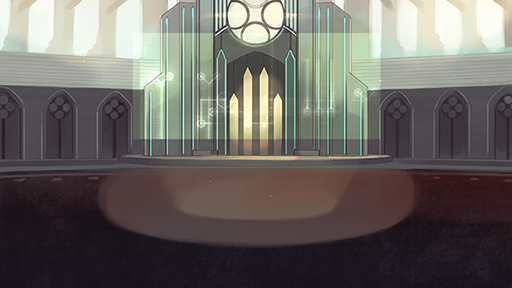 In their second year, team AURM got caught up in doping affair after one of their member failed to pass the substance test held by Beacon Academy authorities. Determined to prove it was a mistake and captured the real culprit behind it, the team started their own investigation.
Characters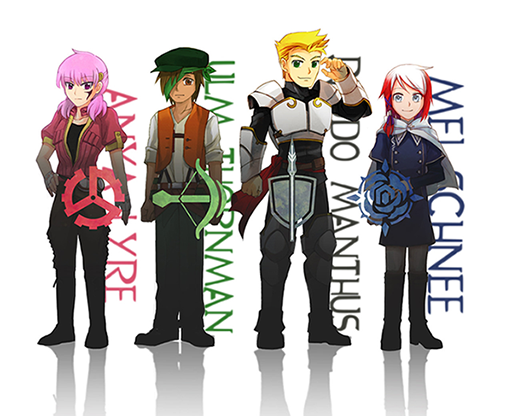 Anya Lyre
The leader of the team. Cool-headed and responsible, though there are a few times where she takes a reckless and risky decision. Rather than a "pure leader", Anya acts more like a big sister figure for the others. Her unusual knowledge and shady information resources raise suspicion even from her teammates.

Ulm Thornman
The thinker. He has an extraordinary skill in measuring and memorizing various things from cake recipe to Dust serial numbers. Despite of his low self-esteem, Ulm's skill with his crossbow is remarkable.

Rhodo Manthus J.
The muscle of team AURM. Living up the stereotype of the strong guy in the team, Rhodo is a slow-thinker and simple-minded. Rhodo has a constant dispute with Mei due to Mei's habit of scolding him for trivial matters, but the two can work together very well in combat.

Mei Schnee
The last member and the ace of team AURM. Mei comes from Schnee family who is known as the founder and owner of Schnee Dust Company, the biggest Dust mining, refinery, and distributor in the world. Cheerful, polite, and cocky at the same time, Mei is actually a loner type who thinks not involving people means she protects them from harm.
Download
Click download now to get access to the following files:
TeamAURM-0.8a-win-demo.zip
82 MB
TeamAURM-0.8a-mac-demo.zip
81 MB
TeamAURM-0.8a-linux-demo.tar.bz2
87 MB
TeamAURM-0.8a-android-demo.apk
86 MB
Comments
Log in with itch.io to leave a comment.
are we gonna get an update soon? love the game so far btw
Thank you for trying this game out! We're glad you like it. :D

We're currently a bit slow in art. Kinda feel bad to release an update without art. But, yes, we're progressing in the writing.
We plan to roll an update around this week.